Since I'm still on Thanksgiving break, this entry is going to be short & sweet. Just want to unveil the cute fabric I picked out for the Curbside Chair Project.
Drumrolllllll please....
Ta da!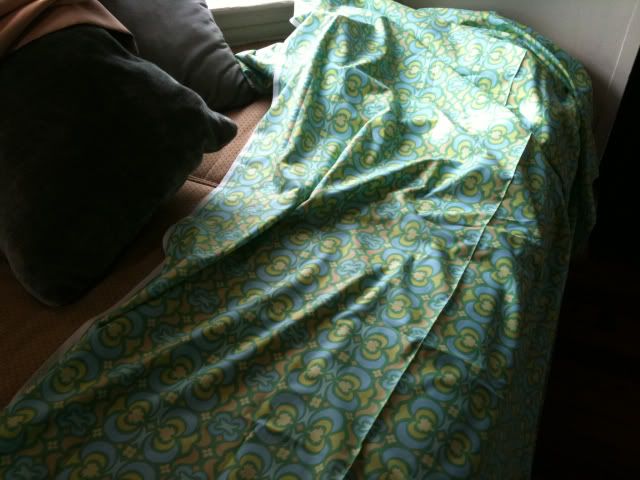 I went with
Amy Butler's Midwest Modern
line, in the "Ohio Sky" family. I picked "Garden Maze" in Green for its whimsy, vibrancy, and retro vibe. Though it retails for about $8.50 per yard, I was able to score 5 yards on eBay for only $25, including shipping!
Here's a sneak peak of how I think the chairs will look: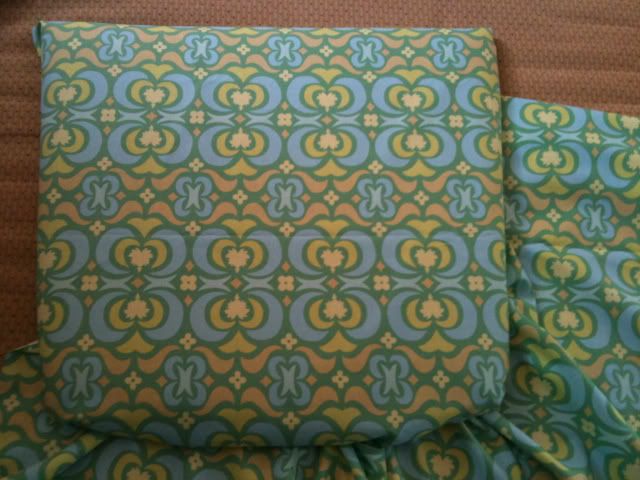 Cute, right?
Hope everyone had a great Thanksgiving, and I can't wait to finish and unveil the final project!