This post is dedicated to one of my very favorite websites on the internet for its amazing designs, practicality, and frugality:
Knock-Off Wood by Ana White
. When I visited, it was love at first click.
Ana's website is one place I first received inspiration to start this MFB series -- so I owe her a big thanks! Her FREE furniture and design plans tell you how to make the stylish pieces you see at Pottery Barn, Restoration Hardware, Crate and Barrel and tons of other high falutin' places for
pennies
on the dollar.
My dream would be to have this huge farmhouse table from Restoration Hardware. (Though in my future "dining room," this would mean there would be more table than room).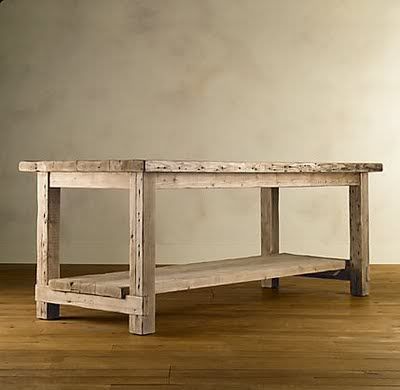 However, like Ana, I don't have $3000 for a dining room table laying around.
Instead, when I have a few hours of downtime (whenever that may be!), I plan to have the Engineer (my future hubby) help me put one like Ana made together. Honestly, I think hers looks better anyway! Plus, she gives you a step by step plan on how to make it yourself. And, did I mention that it cost her $9.98 + scrap lumber?!?!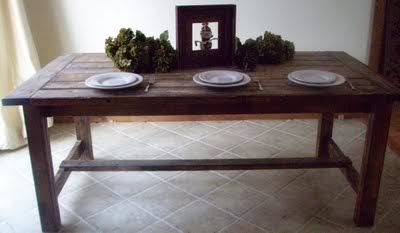 Since this is an ambitious project, in the short term, I may just have to "settle" for these darling magnetic boards.
Check out http://ana-white.com/ to find tons of inspiration for your next project. You'll be happy you did! Let us know what you plan to make!