Greetings everyone! And, a hearty congratulations to Shannon, who recently had her first baby! What a cute patoot!
I have a few wedding DIY projects in the cooker right now, but none quite so ready to be unveiled to the world wide web. So, for this installment of MFB, I wanted to share a site that has long been inspiring me,
IKEA Hackers.
The site is an aggregator for all the creative, inspiring, DIY or DIT (do-it-together) projects that the readers submit. Some of them are a bit wack-a-doodle, but some are truly inspiring. One of my all-time favorites is
Spring Chick's craft room
.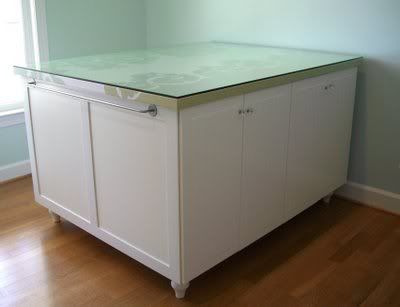 Wanting a craft room to suit her needs and tastes, she and her husband customized a work table by securing four IKEA base kitchen cabinets together and topping it off with an attractive MDF table top. She then added some legs to make it pretty.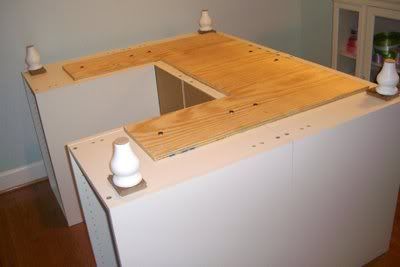 She used the same technique to make a matching desk.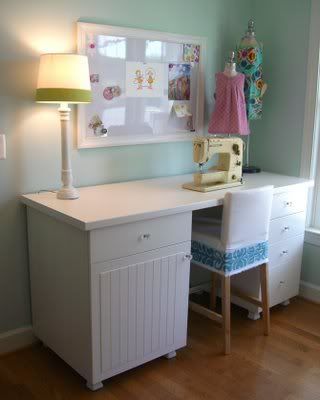 Et, voila! C'est une tres magnifique craft room!
Head over to IKEA Hackers to get some inspiration yourself! The archives are stupendous.