Among the many things we crammed into our weekend with family over Thanksgiving, the annual Christmas photo may have been my favorite! Here we are looking our finest: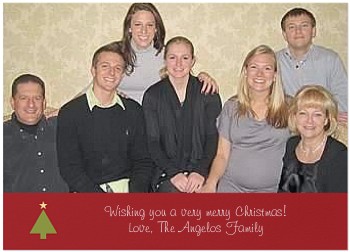 Does your family have Christmas card traditions? Will you be sending cards through the post this year, or opting for an electronic version?
Click
here
for instruction on how to get a $25 giftcard to Shutterfly by sharing a Christmas card project on your blog.