Happy Friday! So here's a wedding project that's been and is on-going: our Save the Dates (STDs -- hilarious, I know).

I have been really inspired by the vintage postcards created by a lot of Etsy designers like Serendipity Beyond Design: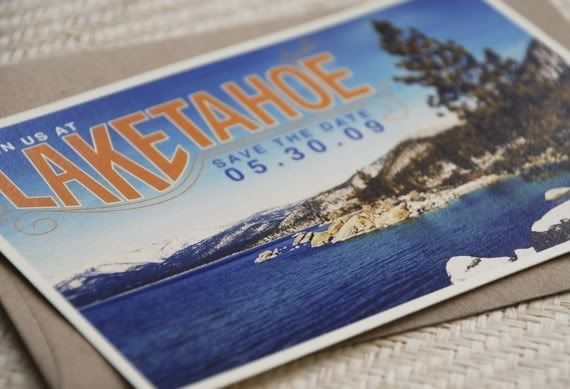 and Shadowboxer, Inc.: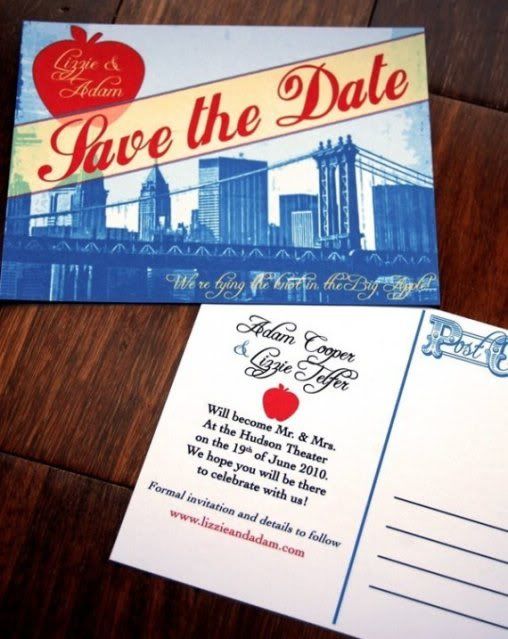 These are some talented folks! However, like everything else, our STDs are going to be a budget affair, and I don't have $225 or $300 smackeroos (for approx. 150 cards) to spend on something that will eventually just be thrown out or lost.
Enter eBay and its lots of vintage Washington, D.C. postcards. I knew I could make something sweet myself.
I found one that enamored me instantly, so I bought it, along with 47 of its friends (good things come in pairs...of 23).
I scanned the image, using a flatbed color scanner, and uploaded the image into Microsoft Publisher to play around with. (I should add that I pain-stakingly blended out the words "Greetings From" that were in the right hand sand of the Capitol).
Sadly, try as I might, I couldn't figure out a way to fit the writing I wanted on the card and still have it be both large enough and legible enough to send out to some of our bi-focaled relatives.
So, it was back to eBay, and another lot of postcards (I was planning on buying more vintage DC postcards anyway, for another project, so it was no harm, no foul).
Enter this beauty. Great colors, vintage charm, and lots of space to write!
I even substituted out the back of the actual card with another DC postcard because the second one had a Capitol logo in the Postcard part.
I also moved the header and postage stamp around a bit to leave more room to write on the left side.
So that's where this project stands. I'm in the process of working some easy-to-read type onto the front of the card, along with creating the back that will give more info and a link to our website.
This is actually a pretty easy project that I've turned into something more complicated. YOU can certainly do this in a snap if you find the right postcard, and, on the cheap. I plan to get our postcards printed at Vistaprint or Overnightprints for less than $50. Not too shabby, eh?
How about you? Have you taken on any of the paper projects for your wedding or for a party yourself?
I'll update in two weeks with the designs I've come up with. Until then, happy MFBing!